Handmade "Saint Damien" Rosary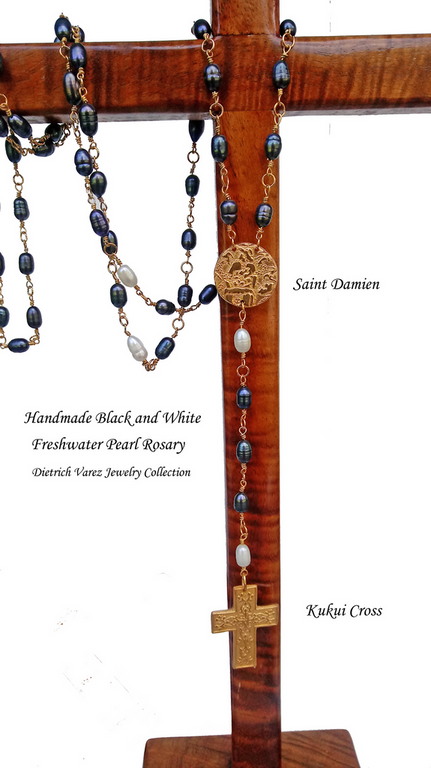 If you like this rosary we will be happy to make one custom for you.

Please allow 2 weeks for shipping.

This is an absolute georgous Saint Damien Rosary.

The Saint Damien Medal the Kukui Cross, and all the links inbetween
the Pearls are all handmade, one at a time. There are 5 sections
with 10 ea. black frewater pearls, separated by 1 white freshwater pearl.