Saint Damien Hawaii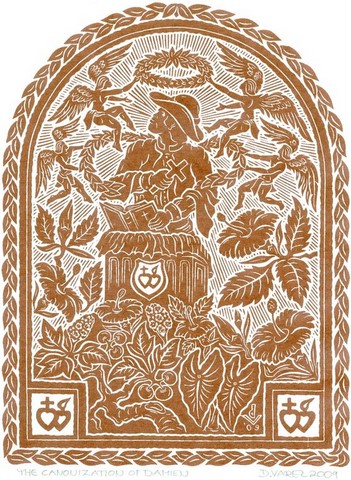 Father Damien or Saint Damien of Molokai, was a Roman Catholic priest from Belgium and member of the Congregation of the Sacred Hearts of Jesus and Mary, a missionary religious institute. He won recognition for his ministry from 1873 to 1889 in the Kingdom of Hawaiʻi to people with leprosy (also known as Hansen's disease), who were required to live under a government-sanctioned medical quarantine on the island of Molokaʻi on the Kalaupapa Peninsula.

During this time, he taught the Catholic faith to the people of Hawaii. Father Damien also cared for the patients himself and established leadership within the community to build houses, schools, roads, hospitals, and churches. He dressed residents' ulcers, built a reservoir, made coffins, dug graves, shared pipes, and ate poi from his hands with them, providing both medical and emotional support.

Father Damien has been described as a "martyr of charity". He was the tenth person in what is now the United States to be recognized as a saint by the Catholic Church. To this day Father Damien is the patron saint of the Diocese of Honolulu and of Hawaii.

Upon his beatification by Pope John Paul II in Rome on 4 June 1995, Blessed Damien was granted a memorial feast day, which is celebrated on 10 May. Father Damien was canonized by Pope Benedict XVI on 11 October 2009.
Varez' Catholic muse was the late Honolulu-based teacher and writer Sacred Hearts Sister Mary Dolorine Pires who, he said, inspired much of his religious artwork

Saint Damien Conference in Hawaii:
October 2018 marks the date of the 2nd St. Damien Conference in Hawaii.