The Artists: Ken and Beate Arnopole
This special Catholic Jewelry Collection and "Dietrich Varez Wearable Art Jewelry" is brought to you by the Artist & Design Studio of Ken and Beate Arnopole, located in Volcano Hawaii. Currently they are creating a line of 925 Sterling Silver and 24K Gold Vermeil designs and will produce all items in 14K/18K solid gold by special order. They welcome custom design requests for pieces with colored gemstones and diamonds.

Ken and Beate are producing these beautiful creations under an exclusive license agreement with Dietrich Varez ( also a long time resident of Volcano), who is one of the most beloved artists in Hawaii, and referred to often as "Hawaii's Prince of Prints". The collaboration of the talents of all three artists creates beautiful unique pieces of wearable art that will last a lifetime.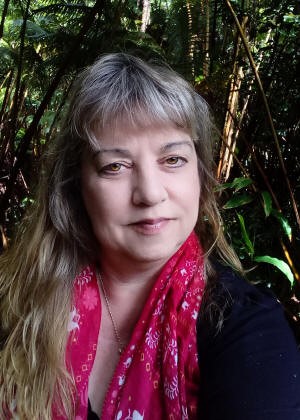 Beate was born in Germany, and Ken is originally from San Francisco, California. Even though both grew up in different parts of the world together they made a perfect team in following their dreams.
Ken and Beate met during a Business Conference in Southern Germany , dated for over two years, and married in 1986. In 1994 they moved to Volcano to enjoy living in a picturesque place with their ultimate goal to become full time artists.
The move to Hawaii was a wanted change from the corporate hectic life ( Ken as an Industrial Designer and Engineer, and Bea as a Graphic Artist and Software Programmer). Volcano is not for everyone, ...but for Ken and Bea it was the perfect place they had been looking for . They felt immidiately at home and there was just something special in the air.. it just felt right... To this day they feel blessed to be able to enjoy living in this magical place that is so inspirational to the art they create and filled with warm hearted people that make living and sharing Aloha a regular part of their daily life.
The Journey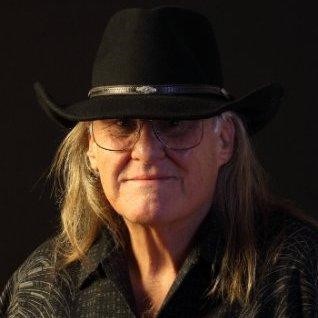 Life in Hawaii started with a container, a tent, and a tarp, with no money and no job, and slowly they worked hard towards their goals. After finding a small cottage to rent in Volcano Village Ken and Bea were one of the first 5 vendors that started the now so popular Farmer's Market in Volcano. They operated their licensed commercial kitchen in the back of their small cottage, baked delicious cakes, croissants, bagels, and sweet treats, and they were blamed for creating the first line in Volcano that went from the sales table around the inside walls of Cooper Center out the door, when people where waiting for their special treat for Sunday.

Ken and Bea then opened the first Pizza Company in Volcano "Rainbow Moon Pizza", and later ended up specializing in marketing, renting, and operating Vacation Rentals in Volcano. When being able to purchase their own property that was going to be the future home of their design studio and retail location, they also explored other options like opening a Cafe for a little while ( Volcano Coffee House) and even a Candy Company ( Aloha Candy Co.) that still today produces high quality 100% Hawaiian Chocolates and other treats for conferences and events throughout the islands. However, their passion and love always pulled them back to their design work, their #1 Love.
Today Ken and Beate are so excited to have finally moved to the next phase of their life together and being able to create Hawaii inspired beautiful handcrafted Jewelry, Koa Wood Gifts and Home Accents, and are thankful their endeavors have bloomed into a design studio supporting them living in their private secluded acreage in the middle of the rainforest of Volcano.
Hawaii's Master Gem Cutter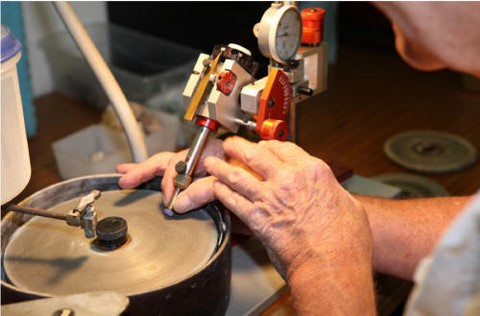 Along their road to becoming full-time artists, Ken learned and perfected cutting gemstones and is now a Master Gem Cutter recognized by the International Gemcutter's Association.
Ken and Bea consider themselves "Makers of Beautiful Things" and feel very privileged of being able to live in one of the most beautiful places in Hawaii, the upland rainforest of Volcano, which is located right next to Hawaii Volcanoes National Park, and truly a unique location.

Each new creation starts with a spark of an idea that becomes the desire to turn that idea into a piece of wearable art. Ken and Beate collaborate together to come up with a design that is pleasing to the eye and they both can agree on, and then work together to shape metal into a thing of beauty and transform natures raw elements into something great. First they design.. then they create.. and then it is for you to enjoy.

All Aloha Accents™ Creations are intended to bring a little bit of the Hawaiian Aloha into your heart and home.



The Varez / Arnopole Match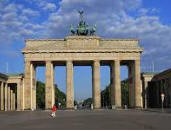 There are unique circumstances that may have led Ken and Beate Arnopole to cross paths with Dietrich Varez. First, Beate shares the same roots with Dietrich Varez of both of their families being from Berlin, Germany.

Dietrich was born their in 1938 and experience the war-torn Berlin till his mother married an American and moved to Hawaii at the age of 8, whereas Beate's father (Heinz Kiekebusch) was born in Berlin in 1934 and also experienced the war torn-Berlin first hand, but his mother (Beate's grandmother) was killed during a bomb attack. Left with no mother and a father that had gone to war and brought as a prisoner to the United States, Beate's father was left alone with no parent at the age of 10 and later escaped to West Germany before the permanent Wall between East and West was built.

But similarities don't stop there.. Just like Varez, Ken and Beate bought a property in Hawaii "sight unseen" after reading a small ad in a paper that said " 6 acres for sale in paradise" – " Owner Financing"… and just like Varez in his early years after buying his 9 acre property the same way with their savings and trying to locate it in the jungle, Ken and Beate stood in the road where their new property was supposed to be and said ".. well.. we own 6 acres here somewhere"... if we can ever find it..

Both couples enjoy living in the rainforest, enjoy their seclusion, being hermids of some kind, and enjoy to just "create" while being surrounded by the peacefulness of the remote rainforest of Volcano . The process of creation in seclusion is more important to them then fame or fortune. Neither likes the lime light of being a famous artist, being places one is expected to show up, or be at a certain place at a certain time when someone else wants you to, or having to do things a certain way because that is a way you should do it. Neither wanted to be influenced by other artists or techniques and each desired and enjoyed developing their own style.
The Idea of Varez Wearable Art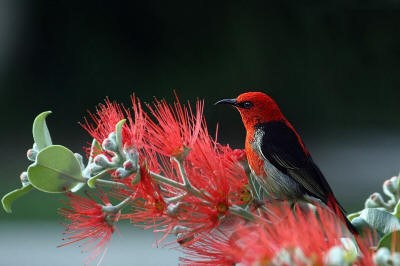 Ken and Beate Arnopole always admired Dietrich's artwork when they first saw it back in 1994 after moving to the Big Island, and envisioned creating special jewelry pieces based on his block prints right away even back then. However at that time gold had sky-rocketed and the right tools and equipment were just to expensive then for them to afford. Then given that most galleries only work on consignment, with their limited resources it just did not seem financially viable to produce the artwork in gold.

So now 20 years later the Varez Wearable Art Jewelry finally was born. Ken and Beate finally accumulated all the tools needed ( there is always another new tool on the wish list, though – one can never have too many tools ..) and together they have perfected the process that allows them today to produce Varez inspired Jewelry in SOLID Bronze and SOLID Copper as unique affordable Wearable Art. Just like Dietrich produces his block prints one at a time, by hand, the jewelry Ken and Beate create are sculpted one at a time by hand. Then each piece is fired with coconut ash, and later polished to bring out the lustrous finish and natural glow and patina of the solid bronze and copper.

After showing Dietrich a sample of one of the first pieces he was delighted what he saw and it was decided that the time was right to produce the envisioned Jewelry with Dietrich's art and to introduce it to the public. Dietrich Varez exclusively licensed his artwork to Ken and Beate Arnopole to produce jewelry, which will include solid bronze, copper, silver, gold, and gold-plated creations. Soon they will also produce special home accents, so sign up on the mailing list, and you will be kept up to date on all the new things as they are created.
Why produce the Art in Silver & 24K Gold Vermeil?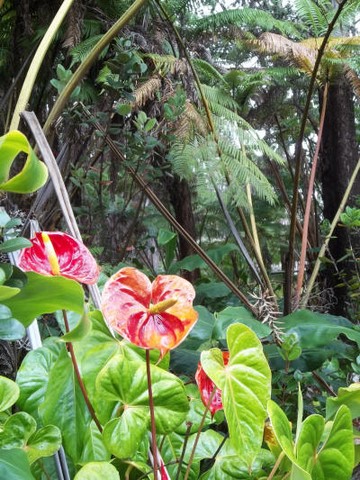 It is important to Ken and Bea to create wearable art that is affordable, just like Dietrich always wanted to sell his prints as reasonable as possible. Sterling Silver and 24K Gold Vermeil are a lot more affordble than 14K or 18K Gold, an hence more people would be able to afford this special "Wearable Art". However, 14K and 18K Gold designs can be fabricated upon request. Dietrich wanted his prints to be able to be in your Mom's house and in his mom's house, not just the rich and famous that will store their expensive artwork away in a vault. Just like the new Silver and Vermeil Jewelry is wearable art to be worn, not to be stored away. Sterling Silver is a durable metal, yet a fraction of the cost compared to todays record high gold prices. Each piece is handmade, so there is a big value added to the cost of material itself, so handmade wearable art in Sterling Silver is not to be confused with mass-produced Silver trinkets, the same as artist sculptures or paintings are not priced on their materials alone.

Ken and Bea are extremely proud of being able to work with Dietrich Varez and colaborate with him to create jewelry inspired by his artwork. In the process they learned the stories behind each of his prints and now have an even bigger admiration for each block print he created, and are extremely excited to share their creations with the rest of the world.

Like two peas in a pod, this is a collaboration that was meant to be… it just took time to happen, but good things sometimes move slow..specially in Hawaii .. but when they do.. it is amazing.!